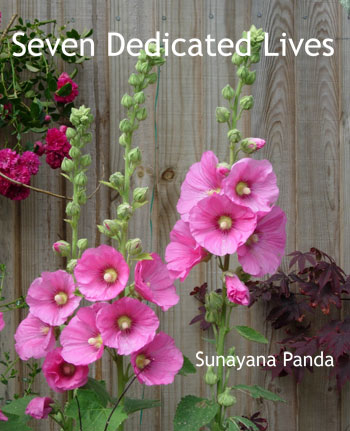 At long last and after much effort my first book is out. It's a collection of my essays which came out in The Golden Chain. The text was already written but the experience of actually getting the book published and printed was totally new, and many lessons have been learnt from it.
Seven Dedicated Lives, as the book is called, is meant for those who know the Sri Aurobindo Ashram only from far and who are not familiar with the early years of the institution.
The cover is a photograph taken some years ago by Giles of hollyhocks growing in our neighbour's garden in London. I would never have imagined that those moments we stood admiring the flowers would one day be transformed into a book cover.
I hope everyone enjoys reading the book as much as I enjoyed writing the essays.
The book is available through SABDA.