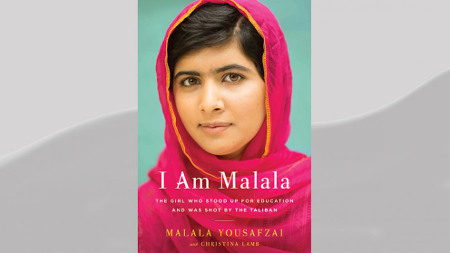 I love true stories. No fiction writer can invent anything half as interesting as true stories. But the book I have just finished reading is by far the most fascinating one I have read in the last ten years. I picked up "I am Malala" to read on a journey but I have re-read it a second time after I reached home.
The extraordinary courage of Malala is something we Indian women could learn from. We all know that she is an exceptional girl but from this book you come to know just how extraordinary she is. Malala is not from a city like Islamabad. She grew up as a poor girl in a remote place like the Taliban infested Swat valley in Pakistan. It is a place where people still live with the mindset of the tribal life of a thousand years ago.
Reading this book is getting to know the other side of all the news items we have read in papers or watched on TV. It is a revelation to know how the same stories were perceived by those who actually lived the trauma of these violent events in their own country. For example the way Benazir Bhutto was killed was a shock to all of us but how much more shattering it was to young girls growing up holding her up as a role model before them as hoping that she would become their President. Important events like the death of Osama Bin Laden or the 9/11 attacks are all told from the point of view of a child growing up in a Muslim country.
The book has been written with the help of an experienced journalist Christina Lamb and so there is a flow in the language. Fortunately, the tone and vocabulary of the teenager is kept intact. One does get the feel of listening to a young girl telling her story. The little details of her life as a girl make this book so unique because we see not only that this activist has barely come out of her childhood but also what kind of childhood exists in the small towns taken over by the Taliban.
There are many facts that I did not know and these bits of information give a clearer picture of Malala's life and achievement. The background information such as the fact that her father had a chain of schools is an important one also the fact that she had already started speaking publicly about the importance of education in Pakistan. I did not know that Malala had already met many dignitaries because of her activism for education and had been interviewed on radio and television. Now I understand why she was so specifically targeted.
When I had first read that Malala had been shot in the head I could not figure out how she had survived. The book gives a detailed account of how the doctors worked and saved her life. It is an eye-opener about how developed medical science is in the UK but at the same time you cannot miss the clear message that there is something called Divine Grace. You cannot deny that God's protecting hand was there over Malala's head. Malala feels that she was saved so that she could do her work and help humanity. There is no doubt about that.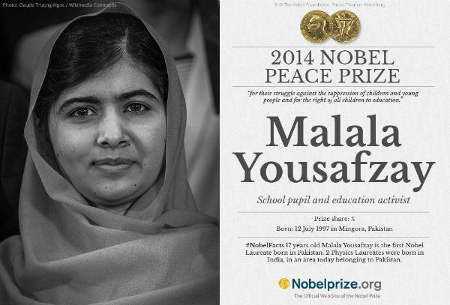 I must have read the last two chapters at least three times to fully understand what the doctors did to make Malala come back to normal life. The entire process was so complicated and poor Malala had to undergo such suffering that one can only look up at the doctors as well as at Malala with heart-felt admiration.
Malala was a beautiful girl with a perfectly symmetrical face before she was shot in the head. What she has suffered would have made any other girl never come out again. But here she is out there doing what she was doing with a greater energy than ever before. She deserves every bit of the Nobel Prize that she has received. She has kept her own suffering out of the picture but any fool can deduct what she must have gone through. I have seen Malala being interviewed on TV and one can see that she has the wisdom that comes from having seen a great deal of suffering from an early age.
I was very touched by the part where Malala describes how she received a present from Benazir Bhuttos's children after she had recovered from her operations in Birmingham. They gave her two shawls which had belonged to their mother. Full of emotion Malala buried her face in them and later she found a long black hair on one of them.
Now when I see her smiling face in a picture I know the value of that smile. You can only know how she got back her smile when you have read the book!