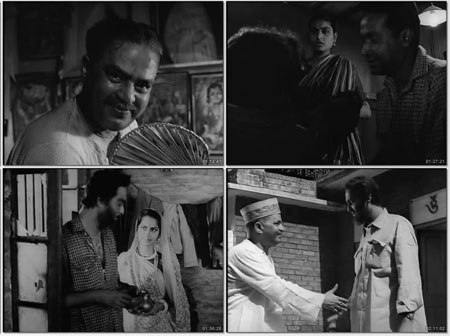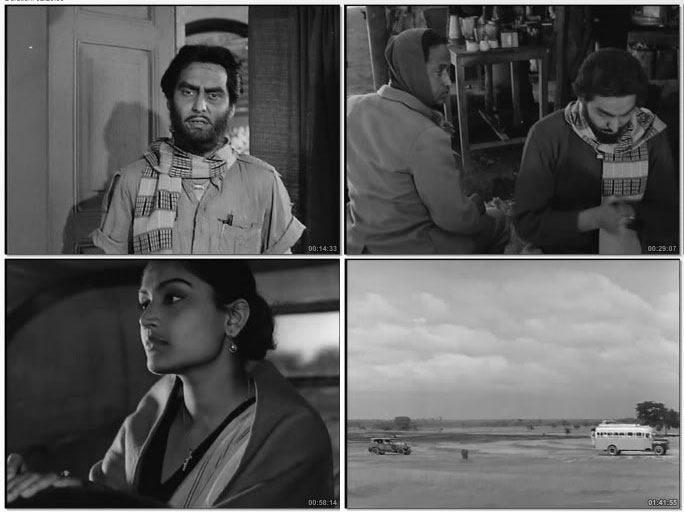 I have just watched Satyajit Ray's early film Abhijan and am still under the spell of the Master.
The story is about a taxi driver who is of rajput origins and who now lives in poverty. He owns an old Chrysler and is very proud of it. His full name is Narsingh but he is called 'Singh-ji" by everyone. The story begins when he meets a shady character who promises to make him rich by starting a transport business with him and making him a partner in it. Narsingh is deeply attracted to this plan, as he says there is more respect in that than in being a taxi driver. This slowly leads him down a slippery path where he has to get into illegal activities in return for being given this business opportunity. In the end he is brought back to his senses by a friend.
The point Satyajit Ray makes is about caste. The friend who saves him from going astray is a Christian whose family was originally from a low caste before being converted. Singh admires his sister partly because she is educated and knows English. Ironically, the character in the story who is from the highest caste, Mr.Mukherjee, the advocate, is the most dishonest while Joseph the low caste Christian is the most upright and courageous. Singh is of a warrior caste but he too decides to sacrifice his honour in order to go get rich quickly. It is this contradiction in our society and human nature that forms the structure of this fine film.
Soumitra Chatterjee is unrecognisable in the role of the taxi driver. Gone are his delicate features and sensitive eyes. He is totally transformed into the muscular and macho driver. He even speaks in Bengali mixed with Hindi and brings out the right outline of the character. It is entirely to the credit of Satyajit Ray that he could totally transform an actor to this degree. A surprise for all film lovers is the casting of Waheeda Rehman as the young girl who is brought by the businessman and who falls in love with the taxi driver. This must be one of Waheeda's very early films when she was still not the star she later became. It's a role she has played with success but it is known only to the film buffs.
This DVD may not be so easily available but one can keep one's eyes open for it because it's a real treat.