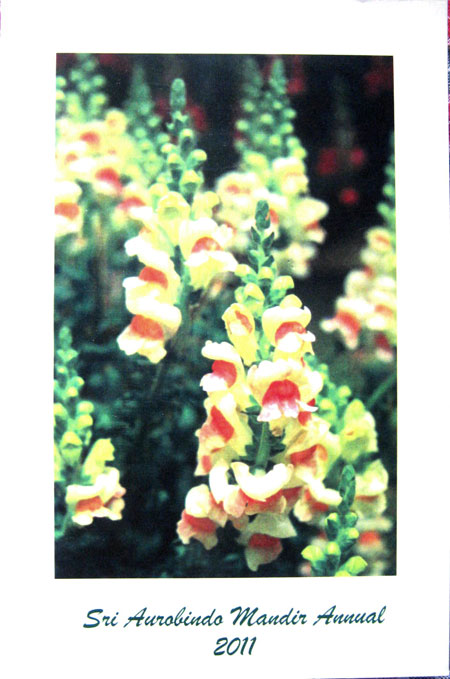 The annual publication of the Pathamandir in Kolkata is out. Popularly known as the "Mandir Annual", it is a magazine of high calibre and has been coming out since the 1940s. I remember seeing copies of the magazine in my father's bookshelf. I also remember Kishore Gandhi sometimes informing me of certain essays by prominent writers being first published in the Mandir Annual. It is a matter of great honour for me that this time one of my own essays is included in it.
The volume has selections from the writings of the Mother and Sri Aurobindo and they are well-chosen. The pages that follow have pieces by various well-known writers but the essay by Ranajit-da has a special importance as he is now no more.
Ranajit-da grew up in the Ashram along with his brothers and sister who were our teachers and coaches. He left the Ashram some time in the 1960s to follow higher studies in Europe. Soft-spoken and gentle, he was loved and respected by everyone. We did not see much of him but his presence was felt in the Ashram circle because he wrote so regularly for various publications. He also wrote the plays which were staged by his sister, Namita-di, and in which students and teachers participated.
The contribution of Shraddhavan to this issue of the Mandir Annual is actually the transcript of a conversation which took place in her class. It is an interesting format of presenting a write-up. Since the words are actually spoken spontaneously the whole text is more readable than the usual essays that are written out in the formal style.
My own essay is the one read out during the "Reflections on the Way" talks on the occasion of the April Darshan this year. It is titled "The Significance of the Mother's Final Arrival in Pondicherry" and highlights the importance of the April Darshan and how it was started.
This issue of the Mandir Annual has an interesting variety of essays and every type of reader will find something to his or her taste.