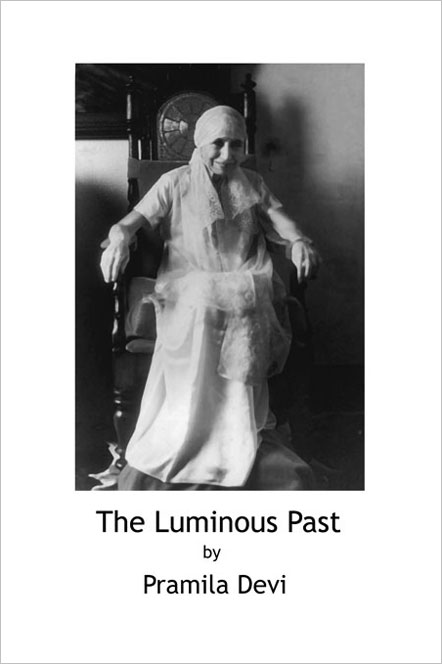 After long months of preparations – sitting at the press overseeing the typesetting, correcting proofs and planning the cover – my new publication is out. This book is a totally new experience for me as this time I am not the author but the translator of my publication. Translation is a difficult work but it's also very thrilling. It has the same thrill as when one solves a crossword puzzle.
The book is the memoirs of a lady who lived in the Sri Aurobindo Ashram for more than fifty years. The title The Luminous Past refers to that beautiful past during which she saw the Mother regularly. She was so accessible and everything revolved around her.
Through these pages we see the history of the community of seekers as well as of the town itself. Different people have been struck by different details of this story. But everyone has been touched by Pramila-di's loving reverence for the people she knew and for the sweetness that holds all her stories together.
I have added an additional chapter to introduce the personalities that the author refers to in her book. Without that information it would be difficult for anyone who was not present in Pondicherry during those years to understand fully the meaning of the stories that are presented here.
I do hope that the book reaches the right readers.