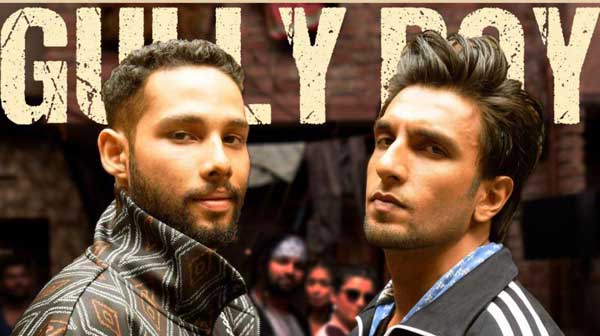 I am not at all familiar with the rap culture so I started watching the movie without any expectations. But hardly had I been ten minutes into the story I realised this wasn't only about the Indian rap scene but about class, aspiration, about the tough life of those who live in the margins and also about women. I was blown away by the script which is solid…I am tempted to say …solid gold.
The story revolves around a young man called Murad who lives in Dharavi, Mumbai's slum, and is still at college. He is in love with a girl who is studying to be a doctor and who comes from a better off family. Both are from the Muslim community. This detail is important because they both have very little freedom and can't do many things that they would like to do. The young man, played by Ranveer Singh, writes lyrics for rap songs and one day he gets the opportunity to sing his own songs and becomes recognised and famous. His girlfriend, played by Alia Bhatt, shares that struggle and supports him.
The whole film has a "slice of life" feel. You are in the middle of a gripping story which is so real that you feel you have to duck when Murad's father swings his arm to slap Murad's mother. The story takes us into the world of the Mumbai rappers and you can almost smell the sweat on their bodies. The progression takes time and there are many hurdles to cross but each one is real. The language that these characters speak belongs to the milieu from which they come. The film is authentic to the smallest detail.
Ranveer is just outstanding as Murad. It is a role which asks him to tone himself down, to be meek, to be hurt. But he gets that so perfectly that you forget he is Ranveer. This is the strength of the film – the two big stars of the film, Alia and Ranveer, make us forget who they are. Alia has worked hard to get into the role of Safeena. She gets the right nuances of a woman who has been in a relationship for a long time and also of someone who is completely stifled.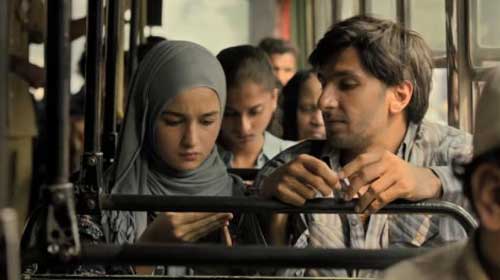 Some critics felt that Kalki's character was not convincing enough but I thought it was written quite well. She was not the superficial "showbiz" type which is what you think at first. The woman who feel s attracted to Murad and wants to start a physical relationship is strong enough not to make a police case against Safeena when things get violent. She has more than one layer to her. Her character is brought into the story to make Murad fall and to give the reality of the world that Murad is entering.
What struck me was the fact that this practice of having singer-poets compete with each other was already there in India, in 19th century Bengal. See the film Jatiswar, starring Prosenjit. It is interesting to see how it has come back in another form. It was called "Kobi Gaan" but it had a certain amount of melody in it.
This is Zoya Akhtar's best film so far. I liked ZNMD but it had its flaws. This film is so well-written and directed that it is difficult to find a mistake. Her research is thorough and she has chosen her actors so well that they have responded to her direction in total harmony. She has found the right flow of sequences. I particularly liked the way she has given each character the time to express himself or herself. Zoya admits that this has resulted in the film becoming very long. It is fantastic to see how she has evolved.
One thing becomes clear when one sees this film that it is easier to write with a co-writer. Reema Katgi has worked with her on the script and that lends strength to the work. Are today's Reema and Zoya the new Salim-Javed? Perhaps. The film is based on the real life story of two Indian rappers. But that doesn't mean that writing that script was in way easy. Even when you tell a true story you have to choose between what to keep and what to remove from it.
And as I close I would like to remind my readers that Zoya is not only Javed Akhtar's daughter she is also Honey Irani's daughter. She has grown up with films being discussed around her. Honey Irani was not only a child actress but also a screen writer on her own merit.