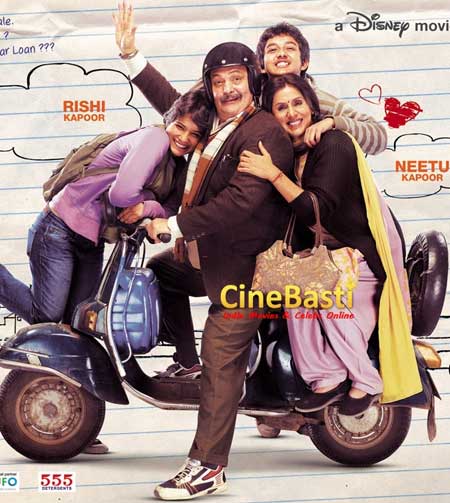 The National Awards this year seem to have brought a few question marks to people's minds. The one film, however, that seems to have got everyone's nod is "Do Dooni Char".
I was convinced for all these years that Rishi Kapoor didn't know how to act and that he had become a star just by flashing his sweet smile and by generally charming the ladies in the audience with his chocolate-box looks. But this film has made me change my mind for good. Rishi Kapoor and Neetu Singh are better actors than all the high-paid heroes put together.
The best part of the film was the screenplay. The dialogues were so true to life and the two children straight out of any middle-class Delhi family. Gone are the sweetie-pies of old films where they existed on screen only to pull tears or laughter out of the viewers. These are real kids with real rants and real aspirations. At last Indian viewers can stomach reality.
The pace and editing were fantastic and the casting of the two children was spot on. What came out over and above everything else was the message of the story. In the land of Guru-Sishya parampara, this was long overdue. What teachers go through everyday and how undervalued their jobs are is a message that one can not miss.
Perhaps the rest of the world will wake up and understand that Indian films have changed and that there are some really interesting stories being told by the young filmmakers.
For those who remember Rishi Kapoor and Neetu Singh from their romantic films from the 70s "Do Dooni Chaar" will be a treat. We see the middle-class couple in their shabby clothes but we know that they are really the hip couple who made us dream, laugh, hum their songs and dance when they were young.