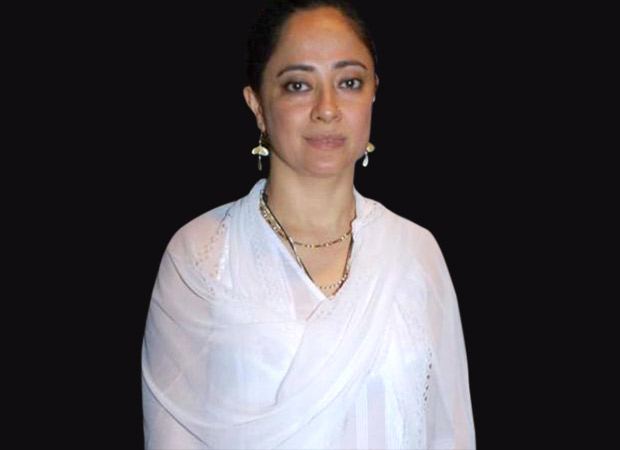 I first saw Sheeba in Pondicherry in the early 1990s when she came along with Atul Kumar, her then partner, to perform in a play in Auroville. She was young and really the carefree, cool woman, the kind one associates with theatre. Atul and she performed an entire play in mime. I was impressed.
At that time I was part of a theatre group which met three times a week to learn the craft of acting with Veenapani Chawla and Vinay Kumar. That week Veena was not well and we were not going to have our workshop but when we heard that Atul and Sheeba were in town we invited them to the place where we met regularly. We wanted them to tell us something about their profession and to interact with us.
I so clearly remember how they performed a scene for us with a third actor who had come with them, as their manager. They enacted the same scene once in Hindi then in English. The scene was from a French play which had been translated into Hindi and English. It was really an eye opener for us because we were then an amateur group while they were professionals. We saw how focused they were and didn't need a minute to get into a role. One minute they were chatting with us the next they were on the stage acting this scene.
I have such a clear memory of Sheeba in her long cotton skirt and black top, her hair long and wild, never tied. She was absolutely relaxed and laughed easily. After that for years I didn't even think of her. Then I saw her in a film "Luck by Chance", Zoya Akhtar's first film. I saw the film about five years ago on a DVD and recognised Sheeba in a small role. As I don't watch TV I had never seen her in any of the family drama serials but I googled her and saw photos of her playing these very commercial cinema type mothers and elderly ladies.
I could not believe that she had transformed so completely. There was nothing of the "cool" Sheeba in the TV roles she played in recent years. I heard that she and Atul had separated. I knew that she and Atul had set up a theatre company, The Company Theatre and had created a workspace near Pune, similar to Veenapani's Adishakti . The Company Theatre has gone from strength to strength and is doing so well.
Over the years I saw Sheeba in many other films, always in the role of mother or aunt and I saw what a fantastic actress she was on screen. When I had first seen her in Pondicherry I had thought, "She is such a good actress, but will she ever earn the kind of money that mediocre actresses earn in cinema? Can theatre really give her anything materially?"
Now that I have seen her in films I realise that she has managed to find a foothold on the stage and on the screen. The first film in which she acted was "Hum Dil De Chuke Sanam" and after that she took up small but significant roles in mainstream cinema. She had taken the right step by not looking down on TV and commercial cinema because she has earned good money from these mediums but she is essentially a theatre actress. She has said very frankly that she took those roles because they offered her good money. "Theatre actors have a kind of snobbery towards TV and cinema that I didn't have," she admitted.
Every time I see scenes from "Bandish Bandits" I see that actress Sheeba who can say so much with so little. She is so perfect in the role she plays in that web series that one would imagine she has always lived in that kind of a milieu. Not for a moment do you feel that she is acting. This is her training in theatre which gives her that ability to get under the skin of the character.
Fortunately Indian cinema is getting more and more realistic and that gives an actress like Sheeba the kind of roles she gets. See her in "Badhai Ho" or "Gully Boy" and you can see that no one else could have done those roles to that degree of perfection. Theatre is still a part of her life and she says that it will always be what attracts her the most.